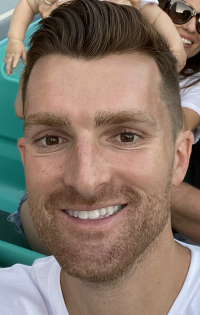 Ryan Rodal
Technology writer with over 7 years of experience specializing in cybersecurity, artificial intelligence, IT and more. I create white papers, case studies, blogs, and other types of content marketing material. With a thorough understanding of inbound/content marketing strategies and practices—I help companies gain the trust of potential clients and customers by providing value-added written content.
I incorporate various digital marketing techniques and provide additional services including client interviews, follow-up support and other inbound marketing best practices.
Feel free to check out some of my prior writing samples and get in touch with me if you're interested in working together on your next project.
Expertise Cybersecurity, artificial intelligence, IT, health/nutrition, ransomware
Skills White papers, case studies, blogs
Location Newport Beach, CA